Mark Smith High School & Lasseter High School

1967-1970 Graduates & any Attendees thru June 1970
IN MEMORIAM
Alvin Jacob Hirsch - Class Of 1971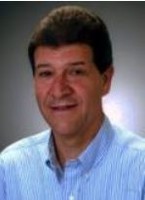 Alvin Jacob Hirsh
May 5, 1953 - October 10, 2014
Macon, GA- Alvin Jacob Hirsh, 61, passed away on Friday, October 10, 2014, after a courageous battle with cancer. Funeral services will be held at Hart's at the Cupola at 3 PM on Tuesday, October 14, preceded by visitation at 2 PM. The Reverend Doctor Jarred Hammet and Rabbi Aaron Rubinstein will officiate. Burial will be private at Cedar Hill Cemetery in Cochran. Flowers are appreciated or contributions may be made to Congregation Sha'raey Israel, Northminster Presbyterian Church or Stratford Academy.
Mr. Hirsh was the son of the late Milton Hirsh and Sarah Vickers Hirsh of Macon. He graduated magna cum laude with a bachelor's degree in real estate and urban development from the University of Georgia's Terry College of Business. Mr. Hirsh was the co-owner of Aluminum Recycling of Warner Robins and the owner of Action Realty Company. He enjoyed a vibrant career in commercial real estate for forty years and built and renovated numerous commercial and residential properties in Warner Robins, Macon, and Amelia Island, Florida. He was a strong proponent of the preservation of downtown Warner Robins and served on various committees to support that initiative.
Mr. Hirsh was a lifelong member of Congregation Sha'arey Israel and also regularly worshipped for over twenty-five years with his family at Northminster Presbyterian Church. He was a member of the Idle Hour Country Club and the Amelia Island Club. He was also active in numerous metals recycling organizations.
Mr. Hirsh was devoted to his beloved wife and children, and he enjoyed traveling extensively with them. He believed in broadening his children's horizons and furthering their education through travel, taking them throughout the United States, most of the Canadian provinces and much of the Caribbean.
Mr. Hirsh is survived by his wife of thirty-one years, Jan Kimbell Hirsh; his children, Haley Kimbell Hirsh and James Hamilton Hirsh; his brother, Solomon Hirsh (Fran); his mother-in-law, Lavenia Grimsley Kimbell; a niece, Shannon, and a nephew, Seth.
The family greatly appreciates the kindness and excellent care shown to Mr. Hirsh by Dr. Cheryl Jones and her staff at Georgia Cancer Specialists.
Hart's Mortuary and Crematory at the Cupola has charge of arrangements.