Mark Smith High School & Lasseter High School

1967-1970 Graduates & any Attendees thru June 1970
IN MEMORIAM
Louise Lavender (Maxwell)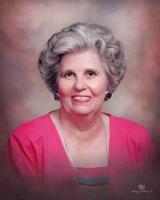 Louise Lavender Maxwell


Lasseter Biology teacher
OCTOBER 11, 1924 – JUNE 10, 2021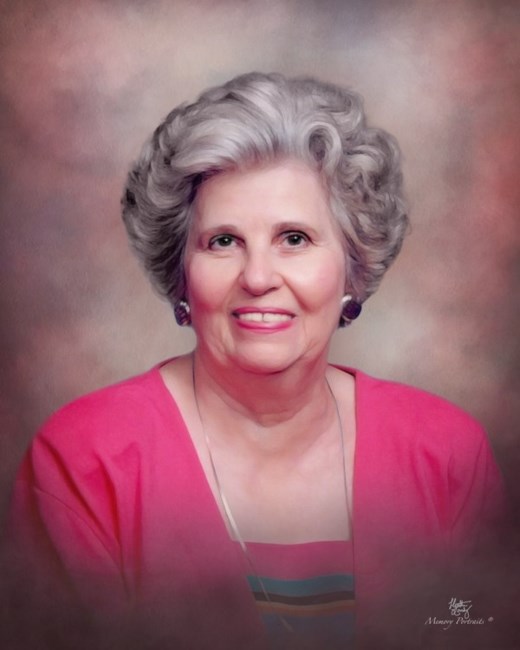 Edna Louise Lavender Maxwell died peacefully at her home in Macon, GA on June 10, 2021. She was born in Jackson County on October 11, 1924 to the late John Livingston Lavender & Edna May Day Lavender. Louise grew up in Jefferson, Georgia and was an honor graduate of the Martin Institute. She received a BS degree from the University of Georgia in Home Economics and a Master's degree in Education with a concentration in biology from Georgia College and State University.
After graduation from the University of Georgia, Louise was employed initially by the University of Georgia Extension Service as a home economist. She then spent 28 years as a public-school teacher in various schools in Georgia. Louise has lived in Macon, GA since 1958, when her husband accepted the position as the University of Georgia Bibb County Extension Agent. Her first years in Bibb County were a joy, teaching 7th graders at John W. Burke Elementary School. Her last 20 years in Bibb County, Louise enjoyed teaching biology at Lasseter/Northeast High School. She loved teaching her students and was happiest when she had her students "with no interruptions!"
Louise was a member of Vineville United Methodist Church, where she served as a Sunday school teacher in the junior high department, on the UMW board, and as a member and past leader of Night Outreach Circle. She was an active member and past president of Macon Civic Woman's Club, Inc., Northwoods Garden Club, and the Macon Exchangettes. She was a member of Phi Upsilon Omicron National honorary fraternity and Delta Kappa Gamma Society International, promoting excellence in education.
Louise was pre-deceased by her husband of 60 years, Dewey Lee Maxwell; three brothers; Marvin Lavender, Herschel Lavender, and James Lavender, and two sisters; Martha Beth Lavender Holland and Clara Nell Lavender Jackson.
Louise is survived by her son, Jon Phillip Maxwell (Mary Ann) of Athens, GA; and her daughter, Libby Maxwell Penn (Richard) of Macon, GA; six grandchildren; Jon Maxwell of Athens, GA; Brian Maxwell (Amanda) of Jefferson, GA; Cassie Maxwell Kitchen of Colbert, GA; Maxwell Penn of Savannah, GA; Chandler Penn of Macon, GA and Lawson Penn (Cierra) of Macon, GA. Louise has three great-granddaughters; Mia Faith Hilley, Eleanor Louise Maxwell, and Porter Livingston Penn, and her sister-in-law, Aileen Lavender of Gadsden, Alabama and many cherished nieces and nephews.
The family would like to thank Louise's caregivers who have provided love and compassionate care during her recent months of declining health. Leila Smith, Ambria Burkes, Shanetta Jones, Stacy Pitts, and Brittany McBride have been Louise's angels on a daily basis.
In lieu of flowers, please consider memorial gifts to Vineville United Methodist Church, 2045 Vineville Avenue, Macon, GA 31204 or the Lavender Family Scholarship Fund, with checks payable to the UGA Foundation and sent to Gift Accounting, UGA Foundation, University of Georgia, Athens, GA 30602, or you may visit gail.uga.edu/commit (select: College of Family & Consumer Sciences from the first drop down and Lavender Legacy Scholarship Endowment from the second drop down), or to the donor's favorite charity.
A Celebration of Life will be held at Vineville United Methodist Church at 12 Noon, on Monday, June 14th, 2021. Burial will be in Riverside Cemetery, North Gate. A Visitation will be held from 5 until 7 p.m. on Sunday, June 13, 2021 at Snow's Memorial Chapel, Bass Road.
Visit www.snowsmacon.com to express condolences.
Snow's Memorial Chapel, Bass Road, has charge of arrangements.
FAMILY
John Livingston Lavender, Father (deceased)
Edna May Day Lavender, Mother (deceased)
Dewey Lee Maxwell, Husband (deceased)
Marvin Lavender, Brother (deceased)
Herschel Lavender, Brother (deceased)
James Lavender, Brother (deceased)
Martha Beth Lavender Holland, Sister (deceased)
Clara Nell Lavender Jackson, Sister (deceased)
Jon Phillip Maxwell (Mary Ann), Son
Libby Maxwell Penn (Richard), Daughter
Jon Maxwell, Grandson
Brian Maxwell (Amanda), Grandson
Cassie Maxwell Kitchen, Granddaughter
Maxwell Penn, Grandson
Chandler Penn, Grandson
Lawson Penn (Cierra), Grandson
Mia Faith Hilley, Great Granddaughter
Eleanor Louise Maxwell, Great Granddaughter
Porter Livingston Penn, Great Granddaughter
Aileen Lavender, Sister In Law
Many cherished nieces and nephews
https://www.dignitymemorial.com/obituaries/macon-ga/louise-maxwell-10229665?fbclid=IwAR3KSjJR4Rp-Q0gtjncL1POf7Es-bqFwgG5vOgsTXOMDlNs-2F7Lk99M_rk