Mark Smith High School & Lasseter High School

1967-1970 Graduates & any Attendees thru June 1970
IN MEMORIAM
Susan Lawless (Lord) - Class Of 1969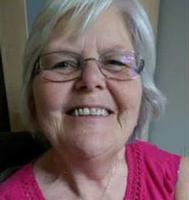 Susan Lawless Lord, 67, of Quakertown, previously of Macon, GA, died on Tuesday, January, 8, 2019 at St. Luke's Hospice House in Bethlehem. She was the loving wife of Gary R. Lord for 33 years.
Born in Macon, GA she was a daughter of the late Sidney Roy & Eva Mae (Weeks) Lawless.
She graduated from Lasseter High School in Macon, GA. For over 20 years she worked as a Supervisor for Aetna Insurance.
Susan was a southern woman at heart. She and her sisters grew up in the Masonic Home of Georgia where she became the President and the Vice President of the alumni association. She thought of this home as her very large extended family. She had a huge heart and love for traveling and being with her family.
Surviving along with her husband are children: Julie Yaughn Savitz & Joan Yaughn Huot (Cliff) of Quakertown; grandchildren: Lauren, Jacob, Caleb, Emma, Kyra, Julia, Connor & Eva; great-grandchildren: Bailey & Landon; sisters: Brenda Lawless Brannon & Carol Lawless Jollett (Lewis); several nieces, nephews, cousins and her Masonic Home Alumni Family. She was predeceased by infant daughter Jennifer Anne Yaughn.
Funeral Service will be held 11 AM, Saturday, January, 12 in the Naugle Funeral & Cremation Service, 135 W. Pumping Station Road, Quakertown, with a viewing beginning at 9:00 AM. Interment will be in Union Cemetery in Quakertown.
Memorial contributions can be made to the Masonic Home of Georgia Cottage Fund, 1417 Nottingham Dr, Macon, GA 31211.