Mark Smith High School & Lasseter High School

1967-1970 Graduates & any Attendees thru June 1970
IN MEMORIAM
Hershal "Lamar" Brooks - Class Of 1968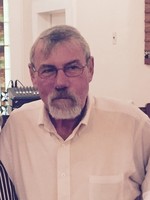 Lamar Brooks, 67, of Jackson's Gap, AL passed away Monday, September 25, 2017 at his home.
A graveside service will be held 2:00 pm EST Wednesday, September 27, 2017 at Ft. Mitchell National Cemetery, with Pastor Rod Siggers officiating, according to Vance Memorial Chapel. The family will receive friends Tuesday evening, September 26, 2017 from 6:00 until 8:00 pm EST, at the funeral home.
Mr. Brooks was born April 17, 1950 in LaFayette, AL, son of the late Phillip "Pete" Brooks and Lonida Aikens Brooks. He retired as a Millwright, working the majority of his career at Uniroyal. Mr. Brooks also served his country in the United States Marine Corp, where he served a tour of duty in Vietnam.
Other than his parents, he was preceded in death by his wife, Joy Harrelson Brooks, as well as two special uncles, William "Billy' Brooks and Olin Brooks.
He is survived by daughters Traci Brooks Wilder and husband Frank of Wetumpka, AL, Shannon Brooks Strength and husband Lance of Valley, AL and Amber Warren and husband Jason of Phenix City, AL; a son, Chris Brooks and wife Wendy of Valley, AL; sisters, Eston Brown and husband Cliff of Hudson, OH and Patricia Lumpkin and husband Vaughn of Lanett, AL; a brother, David Brooks and wife Faith of Macon, GA; grandchildren, Hannah Davis, Alex, Ansley and Brett Strength, Levi and Mary Madison White, Holley Slade, Randy Heath and Corey Lashley; seven great-grandchildren and many extended family and caring friends.
In lieu of flowers, donations may be made to the American Cancer Society at www.cancer.org or the Hospice of your choice in his name.
Online condolences may be made at www.vancememorialchapel.net
---
Charitable donations may be made to:
American Cancer Society
P.O. Box 22718, Oklahoma City OK 73123
Tel: 1-800-227-2345
Web: http://www.cancer.org/donate