Mark Smith High School & Lasseter High School

1967-1970 Graduates & any Attendees thru June 1970
IN MEMORIAM
David Battle - Class Of 1969 VIEW PROFILE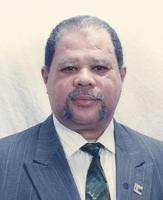 David Battle, Jr. (Class of 1969)
December 16, 1952 - November 27, 2016
Atlanta, GA- David Battle, Jr., 63, formerly of Macon, passed Sunday, November 27, 2016 in an Atlanta Metro Hospital following complications due to pneumonia. A Celebration of Life Service is scheduled for 10:30am, Saturday, December 3, 2016 in the chapel of Hutchings Funeral Home.
David was born on December 16, 1952. He is the son of Anne Epps Stroud and the step-son of the late Alvin Gerald Stroud. His formative years were spent in Macon, Georgia where he attended Tremont Temple Baptist Church with his family. Upon graduating from Mark Smith High School, he attended Tuskegee Institute (University). He was active in the marching band and Alpha Psi Phi Fraternity. Following graduation from Tuskegee, he relocated to Michigan to work as a Manufacturing Engineer for Fisher Body, a Division of General Motors. In July 1976, he married his college sweetheart, Rhonda Wilson Battle and one daughter, Tiffany, was born to the relationship.
David relocated to the Atlanta Metro area in July, 2013, due to failing health. He is survived by his daughter, Tiffany Battle; mother, Anne Stroud; sister, Shirley Battle Robins; nephews, Brandon Robins (Amy) and Christopher Robins; former wife and friend, Rhonda Battle and a host of other relatives.
Click here to see David's last Profile entry.