Mark Smith & Lasseter High Schools

1967-1970 Graduates & any attendees through 1974
IN MEMORIAM
George Tweedy Stallings, III - Class Of 1969 VIEW PROFILE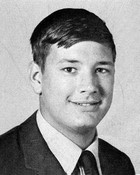 HADDOCK - Long before this year's unlikely championship, another Major League Baseball team from Boston made a miraculous comeback, clawing its way from last place to sweep the World Series.
It's amazing what happens when you train on a certain farm in Haddock.
Much about the 1914 "Miracle" Braves is amazing: how the mighty Philadelphia Athletics were upset by a team some said was full of illiterate alcoholics who were "not even good sandlot players," and how their victory was secured by a superstitious Southern gentleman who regularly brought the squad to Jones County to work out and chop wood.
George Tweedy Stallings, the son of a Confederate general and Mercer University's first baseball coach, was lured from medical school in Baltimore to managing in the big leagues.
Stallings coached teams in Philadelphia, Detroit and New York before he took the helm of the Braves in 1913. The pay of about $2,500 could not have been much of a draw to Stallings, according to a 1944 column in The Miami Herald. But managing baseball teams was his dream, said Stallings' granddaughter Neel Stallings.
"He knew all the plays that needed to be made," said her brother, George Stallings III. "It was just something that he loved more than anything else."
Margaret Stothart said her grandfather was masterful in using psychology to motivate players.
"He just knew how to work people," Stothart said. "We've read about how he interjected a new style in managing."
That style often involved belittling players to motivate them. In July 1914, the team lost to a minor league club, a low point from which the "miracle was born," according to a 1997 article in The Vintage & Classic Baseball Collector.
"He blistered his team by announcing how his confidence in them had been misplaced, that they were 'not even good sandlot players' and he was 'ashamed' of them."
Away from the diamond, Stallings is remembered as "cultured," "dapper" and "Chesterfieldian in his manners." But at work, "his language would sear asbestos," wrote Edwin Pope in "Baseball's Greatest Managers."
When a player told Stallings he didn't "cotton to your kind of talk," the manager's reply was apparently "about the most fearsome string of cusses I ever did hear," Pope wrote of the exchange.
A typical insult was to suggest that a player wear a hat too small for his head.
"Now put that on, because your brain is no bigger than that," Neel Stallings, having heard many stories about her grandfather, said he would say. "He'd call them pea brains ... thinking he could make them play better."
Stallings' style also put an emphasis on superstition, demanding that bats be kept in exact order, the drinking cup hung just so on the fountain spigot and the color yellow be banned from the park, Pope wrote.
"To this day, I will not allow anyone to put a hat on the bed," Stothart said.
Because he believed that being wished good luck had the opposite effect, Stallings would avoid good-byes by arriving at train stations two hours early, wrote The Mercerian in 1972.
"If he was caught leaning over picking up a pebble in the coach's box at third base and the light-hitting Braves started a rally," Pope once wrote. "George would freeze in a stance that was almost catatonic until the rally was over, when he would often be so stiff he'd have to be helped to the dugout."
Josephine Hitchcock, 90, of Haddock, said she doesn't remember much about the Braves' practices in Jones County. But she said she does recall sitting on the porch of her home on Stallings' farm, watching with her sisters as the team ran by in the evening.
Practice was not all the team would do on Meadowmere Farm.
"Our grandfather would have them chop wood so our grandmother would have wood all winter long," Neel Stallings said.
George Stallings took teams to Haddock for part of spring training every year, according to an entry in the New Georgia Encyclopedia. He died on the farm in 1929 and was buried in Macon. Stallings was inducted into the Baseball Hall of Fame 50 years later.
The farm was sold in the 1970s; much of it is used for timber today.
George Stallings Jr. was a professional baseball player until being injured while serving in World War II. All three of his children played baseball or softball, and each loves the sport. His son, George III, is a veteran of the Vietnam war who recalls with a smile one of his at-bats for a Haddock Little League team.
"The first couple of times they struck me out," Stallings recalled. "The next time I got up to bat, I heard a crack ... and I heard from up above 'Run, boy, run!' "
Stallings said his coach was so excited by his turn of fortune that he climbed up on a pole to yell instructions to the young player. Stallings himself said he was so excited that he overran second base and was tagged out.
But perhaps his strongest memory of the sport comes in the form of a charred round ball. The signatures of Boston players like "Rabbit" Maranville can be seen on its surface, even though it was almost destroyed in a house fire.
"I played with it all the time when I was little," Stallings said.
It's now kept in his bedroom, his most prized possession. It is the ball his grandfather's team used to win the World Series, almost a century ago.
Click here to see George Tweedy's last Profile entry.