Mark Smith High School & Lasseter High School

1967-1970 Graduates & any Attendees thru June 1970
IN MEMORIAM
Joann Harden (Staten) - Class Of 1970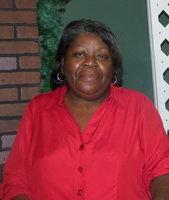 Macon, GA- Funeral services for Joanne Staten will be held 1PM Saturday, November 25, 2017 at New Pleasant Grove Baptist Church. Rev. Russell Bentley will officiate. Interment services will follow in Woodlawn Memorial Park. Ms. Staten, 65, passed away Monday, November 20, 2017.

Survivors include her parents, Tim Harden, Sr, and Mary Frances Harden; three children, Kenyon "Tyrone" Ross, Carlos "Rico" Dean, and Jermaine (Tiffiny) Singleton; three sisters, Evelyn (Anthony) Radford, Mary Ann (Michael) Johnson, and Helen Harden; one brother Timothy (Dorothea) Harden, Jr.; fourteen grandchildren; and a host of other relatives and friends.

Jones Brothers Mortuary has charge of arrangements.